Year 3 SBr: Term 1
Year 3 SBr: Term 1
13 October 2020 (by Suzanne Britch (suzanne.britch))
The children have been working so hard this term! Read on to find out what we have been up to…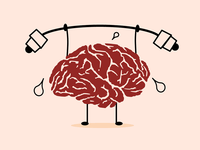 Before starting this post, we would like to say how well the children have adapted to Year 3 and their new routines. They work extremely hard and show great resilience when the learning gets tough. They are caring and considerate towards each other, it is so lovely to see them support and encourage each other in their learning. We are very lucky Year 3 teachers!
In Maths, we have been exploring number sense using a range of concrete resources. Throughout the unit, the children have been exposed to a variety of strategies to help them solve calculations mentally. We are encouraging them to explain their reasoning using full sentences and mathematical language. It can be tough, but the children never give up!
During our Topic lessons, we have been learning about Europe with particular focus on European countries that are near the Mediterranean Sea. The children have worked hard on their geographical skills such as locating and placing countries and cities on a map, using compass points and researching countries' climates. They have really enjoyed using the atlases and the globe to support them in their learning. We are now spending time looking at informative texts about European countries and we are identifying what makes a text informative. The children will soon be planning and writing their own leaflet about a specific country.
In Science, we have been learning about animals including humans. We have discussed why we have a skeleton and what our bones are called. You may have heard your child use some scientific words or they may have mentioned Sammy the Skeleton… We have compared vertebrates and invertebrates and classified animals according to their diet. The children have worked collaboratively to build on their learning on this topic from Year 2.
Our first topic in RE was about homes and what home means to us. We spent time discussing which qualities are needed to build a happy home and the ways in which we can follow Saint Paul's advice.
As a class, we are reading the Minpins and the children LOVE this book! During our class reader sessions we retrieve information and answer a variety of questions about the book using evidence from the text.
See our gallery for some pictures.
We will be in touch soon for more updates :)