Y6 MHe - Half Term
Y6 MHe - Half Term
23 October 2020 (by Mark Hemsley (mark.hemsley))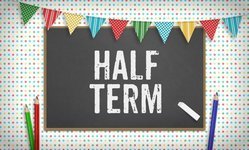 A really big well done to everyone for a fantastic first term in Year 6! You can all be proud of the way you've applied yourself across all subjects.
Don't forget to wear school uniform, comfy shoes and a warm coat for our trip on the first day back (Monday 2nd November). You will also need your packed lunch and a mask for the coach.
Keep safe and have a great half term!