Y1ASt - Nativity Costumes
Y1ASt - Nativity Costumes
4 December 2020 (by Emma Williamson (emma.williamson))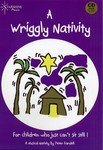 Hello everyone,
This afternoon we tried on our Nativity clothes for the first time. I just wanted to say a huge thank you to everyone who has bought in clothes/costumes. We really appreciate this!
If you haven't sent anything in yet, if things could be in by Monday please we would be very grateful. We are planning on doing our dress rehearsal on Tuesday.
We will film our Nativity on Tuesday 15th December. The children have worked incredibly hard and I'm sure it will be worth it.
Thank you again for your continued support,
Miss Williamson x