F2 Royal Banquet Day
F2 Royal Banquet Day
10 December 2020 (by Lauren Wood (lauren.wood))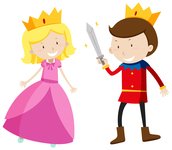 On Thursday 17th December we will celebrate the end of our fairy tales topic with a banquet and party. We are inviting children to come to school dressed as Kings, Queens, Princesses, Knights or in smart clothing.
On the day, please could you send your child to school with a small party snack e.g. biscuits, cupcake, crisps etc., which they can enjoy themselves.
Children do not need to come in their PE kit on this day.
Thank you for your continued support,
Foundation 2 team