Y6 JHa - Lockdown 3: Lockdown With A Vengeance
Y6 JHa - Lockdown 3: Lockdown With A Vengeance
6 January 2021 (by Joe Hamill (joe.hamill))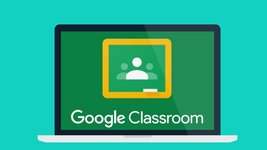 Right school is closed again so we're moving to online learning.
Please join us in our Google Classroom meeting this morning @ 09:10 for an introduction on how this is going to work.
All you have to do is follow this link:
and log on with your school account (should be first initial then surname @stmarysblogs.net. EG: jsmith@stmarysblogs.net).
Once logged on, follow the link at the top of our class page to join the meeting.
See you there!
Mr Hamill