Y2 TDo - Parents Meetings
Y2 TDo - Parents Meetings
24 January 2021 (by Teresa Doohan (teresa.doohan))
Have you booked an appointment?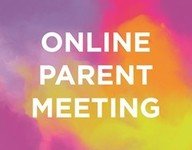 Please note, there will be no live teaching on Google Meet on the 27 th January 2021 due to Miss Doohan and Mrs Wigley taking parents meetings. The children will be asked to complete their independent work (which will be set on Google Class Work) at home or in school.
During parents meetings we shall inform parents of their child's last assessment results completed in Term 2 in school. We appreciate that some children have been completing remoting learning at home, which can be a challenge, however, we will support the children (and parents) by setting smart targets to promote meeting the Year 2 AREs (Age Related Expectations).
Thank you for all your support.
TEAM = Together, everyone achieves more!