F2 - World Book Day
F2 - World Book Day
26 February 2021 (by Lauren Wood (lauren.wood))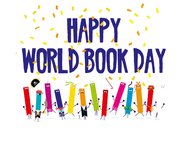 On Thursday 4th March 2021, we will be celebrating World Book Day at home and in school. World Book Day is one of our favourite days of the year and it is always so much fun!
You can dress up as your favourite book, author or character, but please don't feel you have to spend any money. Be creative with what you already have!
On Google Classroom there will be lots of different activities all based on our favourite stories about animals! We will also be having special meets in the afternoon which we will tell you all about very soon.
If you are in school, you can come dressed up too! We will have lots of fun activities to do in school too.