Y1ASt - Non-Uniform Day - 1.4.21
Y1ASt - Non-Uniform Day - 1.4.21
31 March 2021 (by Emma Williamson (emma.williamson))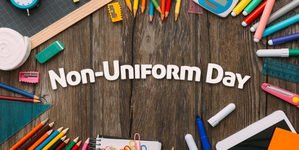 We started this term apart but tomorrow we will finish it together. To celebrate how hard the children have worked, both this term and the last one, we are going to have a non-uniform day to celebrate.
Tomorrow, 1.4.21, children are invited to wear whatever they would like to school. The brighter the better. :)
Miss Williamson and Miss Stanley.