Y1EWi - How We're Helping Others
Y1EWi - How We're Helping Others
1 April 2021 (by Emma Williamson (emma.williamson))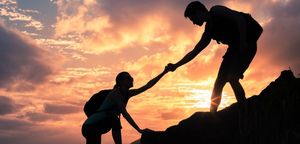 We've had some more children thinking about how they can grow during Lent.
Enzo has helped others by donating lots of his toys to charity. He is decorating his room and realised that he didn't need all of the things that he has, so has shared them with others. What a lovely idea Enzo, well done!
Daisy has also been helping others. She has been giving her pocket money to homeless people. If she walks past someone in the street who isn't as lucky as us, who might need some help and support, Daisy will donate anything she has to help. What a lovely idea Daisy, and such a kind thing to do.
Well done to both of these children! :) The world is lucky to have children in it that are as kind as you. :)