Y2 AWi Rockstars!
Y2 AWi Rockstars!
30 April 2021 (by Andrea Wigley (andrea.wigley))
Well done to all the children for dressing up and making our day so special.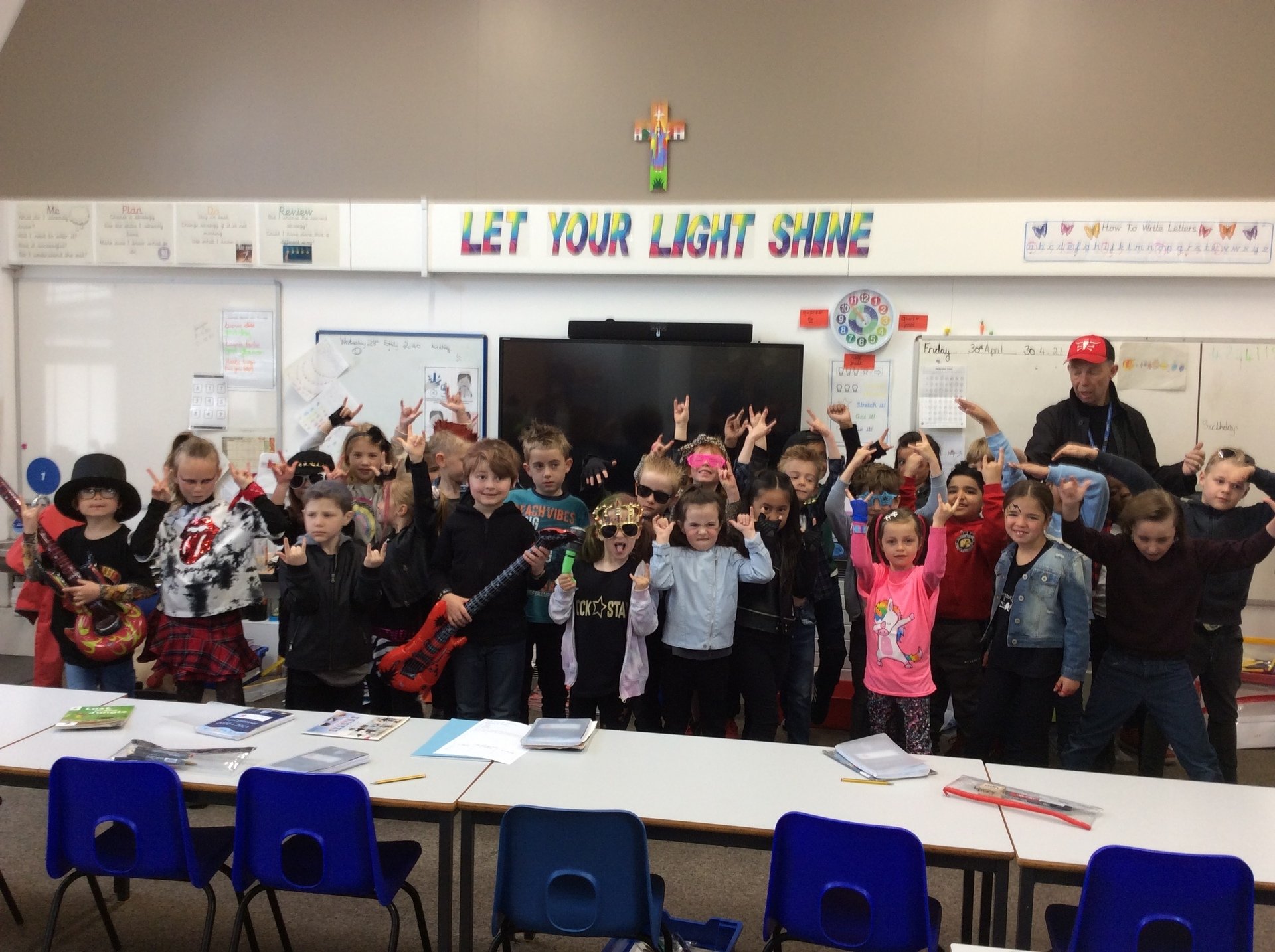 The children have had a super day dressing up as a Rockstar. Please try to encourage your child to log on to TTRockstars to help them learn their timetables. If anyone has forgotten their passwords, please let us know.
Well done to all the children for working hard on their spellings this week. It's lovely to see so many being so successful.
Next week's spellings are: here, hear, son, sun, see, sea, bear, bare
We will be continuing our work on habitats. If you have a spare shoebox (or similar) it would be appreciated if they could bring on in.
Enjoy the long weekend.