Y4 Mount Cook
Y4 Mount Cook
12 May 2021 (by Alex Downing (alex.downing))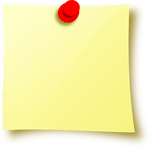 On Monday, Mr Downing, Miss Salt and a school governor conducted a pre-visit to Mount Cook. We are pleased to inform you that the centre is ready to fully re-open next week. Significant work has been completed over the last six weeks (including re-painting, new carpets, new mattresses and bedding). We will have exclusive use of the main building and we are satisfied that the COVID-19 preventative measures in place will keep us all safe.
A couple of pointers ahead of our trip next week:
* Waterproofs are essential! Looking ahead at the forecast, we will inevitably get caught out in the rain. Please also pack a bin liner for any items which do not dry in time before we return.
* A packed lunch and drink from home is required on day one. Please pack this separately from your child's main bag - ideally in a carrier bag or lunchbox with their name on.
* We are a nut free school and we urge you not to send any food items containing nuts on the trip as we have a number of children with allergies.
* If your child has sensitive skin and uses their own hand gel or soap, please remember to pack this (in a small bottle if possible).
Many thanks,
Y4 Team