F2 - Weather
F2 - Weather
9 June 2021 (by Megan Harrison (megan.harrison))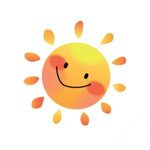 Now the weather is getting warmer and sunnier, please can your child bring in a sun hat.
Children can also bring in sun cream to apply themselves but please remind them to not share. It would be easier if you applied a layer of sun cream before your child comes into school.
We are encouraging children to drink plenty of water throughout the day and will refill them in class.
Many thanks,
F2 team