Y3SBr - First Day Back
Y3SBr - First Day Back
3 September 2021 (by Emma Williamson (emma.williamson))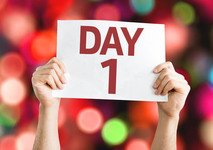 Hello everyone!
I hope you've all had a wonderful summer. I can't wait to see you on Monday.
Just a reminder that Monday is our PE day and so you need to come in your PE kit please.
Also, just so you are aware, a breaktime snack is not provided from Year 3 onwards so you will need to bring your own healthy snack.
Enjoy your weekend and I will see you bright and early Monday morning.
Miss Britch. :)