Y1- MHA - WELCOME
Y1- MHA - WELCOME
9 September 2021 (by Megan Harrison (megan.harrison))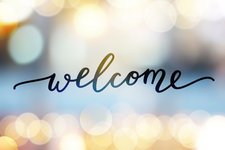 HELLO to my wonderful year 1 team!
I am super excited that we are back together and we have another year of learning lots of new things. The children have really impressed myself and Mrs Blant on how grown up they are being and settling into a new routine. Well done to you all!
Just a few notes from me now we are settling back into school life.
- Please can you read through the diary and fill out the correct pages at the front
P3: collection arrangements
P9: photography and video consent
P13: ICT
- School menu is available on the school website
- Academic calendar will give you dates in advance
- Check your log in for google classroom and numbots that they work!
- PE is on Wednesday
- Homework booklet will be sent home this FRIDAY. They will need to be returned every Wednesday to allow time for it to be marked and returned.
If you have any questions, please get in touch via the diary.
Many thanks,
Miss Harrison