Y5 Yorkshire Wildlife Park 1 October 2021
Y5 Yorkshire Wildlife Park 1 October 2021
9 September 2021 (by Joanne Eades (joanne.eades))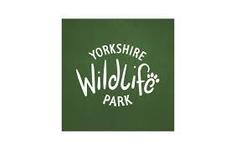 The children in Year 5 will be visiting the Yorkshire Wildlife Park.
The cost of this trip will be £18.00 and should be paid via Parent Pay (deadline 17 September 2021). Payment for trips is voluntary. However, if insufficient payments are received, the trip will be cancelled.
We ask that the children arrive at school on time so that we can leave promptly at 9.10am and we will return to school at 4pm.
The children may wear their own warm clothes with comfortable footwear (please come dressed for the weather and remember we are in a wide open space) and may wish to bring a little spending money with them (no more than £10.00 please). They will also need to bring a packed lunch with them.
Follow this link to our permission slip: https://www.st-marys.derbyshire.sch.uk/parents/y5-yorkshire-wildlife-park-1-october-2021