Y2 AWi - First Week Back!
Y2 AWi - First Week Back!
10 September 2021 (by Amelia Stanley (amelia.stanley))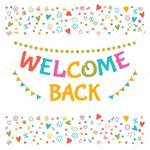 Wow what a busy week we have had already!
I am so proud of all of the children and how grown up they have all been this week. Every single member of our class have 'Let their light shine' and been the best Year 2's I have ever seen. The children have worked hard and coped well with the transition into year 2. I am sure you're all ready for a couple of days to relax at home.
A few notices:
Please check diaries - forms have been sent out, and some messages about signing pages 3, 6 and 9.
PE is on a Friday - check the front of the diary to ensure the children are in correct PE kits
Homework will be out next week and reading books will be given out and changed on a Monday
Please wait for confirmation that your child has got a place for the PE club on a Friday, if you sent the form back. There may have been more slips returned than places available.
Have a lovely weekend, enjoy the weather and I will see you all refreshed on Monday