Y6 MHe - Welcome to Year 6
Y6 MHe - Welcome to Year 6
14 September 2021 (by Mark Hemsley (mark.hemsley))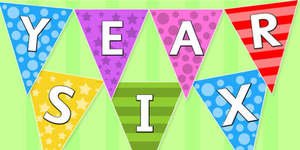 Welcome to Year 6!
We had a great week settling into new routines and our new classroom. I've been incredibly impressed with everyone for the way they've hit the ground running. Let's keep it up!
Quick reminder for tomorrow: come in school uniform with a pair of comfy trainers (not your best ones as they could get muddy) and a waterproof. Arrive at school for the normal time with your packed lunch and water bottle.
Looking forward to next week, we have our welcome meeting on Monday 20th September via Google Classroom. Information about the meeting will be placed on jotter before the end of this week.
See you all soon,
Mr Hemsley