F2- TDo: Parents Welcome Meeting on Google Classroom
F2- TDo: Parents Welcome Meeting on Google Classroom
17 September 2021 (by Teresa Doohan (teresa.doohan))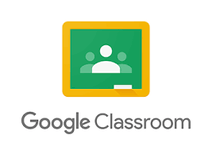 We are looking forward to seeing you at our virtual welcome meeting on Tuesday 21st September at 4:30pm. Here we will give you some more information on what you need to know about Foundation at St Mary's.
You should be able to access the link to the meeting through our class stream on Google Classroom. To log into Google Classroom, use your child's first initial surname @stmarysblogs.net, and the password is pass1234. For example, John Smith's username would be jsmith@stmarysblogs.net and the password would be pass1234. Please let us know if you are having any trouble logging in and we will do our best to help.
If you are unable to attend our meeting on Tuesday, it will be recorded to watch at a future date.