Y3SBr - Our Learning This Week
Y3SBr - Our Learning This Week
8 October 2021 (by Emma Williamson (emma.williamson))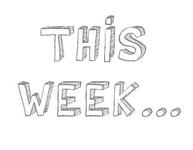 Hello everyone,
Happy Friday!
This week we have been learning about:
Maths – Place Value. This is a new topic for us. We considered how numbers can be partitioned and we thought about the value of each digit. The children started to compare and order 3-digit numbers and it would be great if they could continue practicing this at home.
English – How to write a story which contains a beginning, middle and end. We are currently really trying to push our spelling and think about the sounds taught in phonics lessons in KS1 and how they can help us to spell words now. This is something we will be focusing on for a while. The children also started the new English topic, focusing on non-fiction texts. We will continue with this next week.
Geography – How to use the internet to research information about other countries. As a class we looked at Greece, Italy, France and Spain – all Mediterranean countries. We researched a number of things such as their size, population and currency.
RE – Judaism. We have looked at the synagogue as a place of worship for Jews. We began to look at parts of a synagogue and thought about the key words.
Class Reader – What the terms retrieval and inference mean. The children continued reading The Minpins by Roald Dahl and have thought about the language used to describe the Minpins. They also began to compare themselves to the characters.
Spelling - Whether a word can be spelt correctly with either –tion or –sion. After performing an investigation the children discovered that a word can either use the suffix –tion or –sion but not both, as they aren't interchangeable and using the wrong one would mean that the word would be spelt wrong.
The children have done lots of work this week and they should be very proud of themselves. Have a wonderful weekend,
Miss Britch.