Y3SBr - Our Learning This Week
Y3SBr - Our Learning This Week
15 October 2021 (by Emma Williamson (emma.williamson))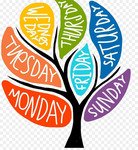 Hello everyone,
I hope you've all had a good week. It's been a busy week for us, but the children have worked really hard.
This week we have been learning about:
Maths – Place Value. We are coming to the end of this topic now. We have learnt how to round numbers to 10 and 100 and we have looked at adding and subtracting too. The children used a variety of concrete resources to support them with their learning, including bead strings, dienes and cubes. Next week, we think about the strategies that we can use to solve word problems.
English – We have continued working with our spelling this week, thinking about the suffix –tion and –sion and which one to use when spelling words. The children did brilliantly in their spelling test. We focused mainly on how to spell the suffix and which one to use. In English, the children have learnt about what fronted adverbials are and how to use them in their writing. We also looked at adverbs of frequency and how we can use these in a sentence (we were describing the weather in Mediterranean countries).
RE – Judaism. We have finished our learning on Judaism now. The second lesson was about how a synagogue is an important part of the Jewish community. The children thought about what things happened in a synagogue and how those who run the activities make a difference to people's lives.
We have started our new topic on 'Promises' and we will do some more work on this next week.
Class Reader – We are coming to the end of our book The Minpins. This week we thought about how the Minpins live as a community, thinking about how they take care of one another. This linked nicely to our Judaism lesson. The children also learnt how to retrieve information from the story to help them answer questions.
Spelling - We have completed five 10 minute lessons this week on different things. We looked at the soft and hard 'c' sound in words, and apostrophes used in contracted words.
The children have done lots of work this week and they should be very proud of themselves. Have a wonderful weekend,
Miss Britch