F2 LPe - Week 6
F2 LPe - Week 6
15 October 2021 (by Lauren Wood (lauren.wood))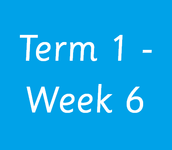 What a busy week!
This week we have been talking about being thankful for God's precious gifts. The children were asked to respect the choosing areas in their classroom and to look after our choosing things both inside and outside. Our recognition board is a positive way of encouraging the children to make good choices. Talk to your child about our Golden Values and encourage them to follow these at home and school.
During phonics we have revised the previous sounds from the last few weeks and introduced c, k, u, b and f. Please look at the sound writing sheets that are completed in school and sent home daily. Thank you for hearing your child read these sounds at home. We practiced writing our new sounds in lots of different ways. Have fun learning to read or write them at home using water and a paintbrush, chalks or even in the bath with bubbles!
We have been learning all about patterns in maths and have introduced the following vocabulary - pattern, colour (names), size, small, big, little, large, next and before. The children looked at a pattern, talked about what they noticed using full sentences - my pattern is red, yellow, red, yellow or my pattern has one small bear, one large bear etc. Encourage your child to identify different patterns at home. Can they explain different patterns? Our number of the week was number four. Ask your child to write the number 4, count four objects or make four in different ways. Feel free to share your home learning in the bear book or on Google Stream or Classwork.
During RE we have said our prayers and discussed why we pray. The children had fun learning a new song - God loves me, God loves you and sharing who they wanted to say a prayer for.
To celebrate Black History Month, we have been listening to a range of influential black musicians, read a variety of stories to share different cultures and talked about how we are all unique! The children listened to a story called We Are All Different and photographed their favourite part of them.
We have had three exciting music lessons to introduce beat, rhythm and pitch. The children had great fun being part of our band. Can your child teach you how to make a clapping beat, tapping beat or drumming beat? Can they make a high sound and a low sound?
The children have been outside looking out for signs of autumn and used natural objects to create transient art. Go on a treasure hunt at your local park and create art with the objects you find.
Take a peek in our gallery to see all of their wonderful work and the things we have been up to this week!
Have a fun weekend!
Mrs Perkins