Y3SBr - Our Learning This Week
Y3SBr - Our Learning This Week
22 October 2021 (by Emma Williamson (emma.williamson))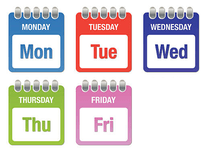 Hello everyone,
It is finally half term! It's been a wonderful term, full of laughter and learning and the children have settled into Year 3 brilliantly. We have now completed our learning on:
RE – Class Saint, Homes and Judaism

Geography - The Mediterranean

Science - Animals and humans

Class Reader – The Minpins by Roald Dahl

Maths – Number Sense and Exploring Calculations and Place Value
Some of the things we have looked at in English and spelling this term are:
Fiction and non-fiction texts

Expanded noun phrases

Prepositional phrases

Front adverbials

Types of sentences (statements and questions)

Adverbs of frequency

The suffixes –ly, -ily, -ally, -tion and –sion

Apostrophes used for contractions

How to use sounds to help us spell words (using a speed sounds chart)
We also finished this week by learning all about Black History.


The children have been amazing and they truly deserve a week to relax. Next term I will upload the medium term plan so you know what we are covering in class.
Enjoy the break and I will see you on the 1st November.
Miss Britch