Beauty & The Beast F2, Y1 & Y2
Beauty & The Beast F2, Y1 & Y2
9 November 2021 (by Joanne Eades (joanne.eades))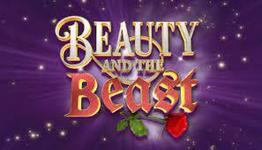 Children in Foundation 2, Year 1 and Year 2 are going on a visit to see Beauty and the Beast at the
Pomegranate Theatre on Tuesday 7th December 2021.
We will leave school at 9.15am for a 10.15am performance. Children will still be able to have school
lunch/packed lunch on their return to school.
The cost of a child's ticket for the pantomime is £15.15. This trip is considered an 'optional extra' during
school hours. It is not strictly educational in the sense that it does not link to the National Curriculum
programmes of study.
Please make payment via Parent Pay.
Please complete the permission slip on our website found under 'Parents' dropdown then select 'KS1
Panto'. Payment on Parent Pay by Friday 12th November.
You can follow this link to our website:https://www.st-marys.derbyshire.sch.uk/parents/ks1-panto-visit
To view our letter click here: https://www.st-marys.derbyshire.sch.uk/parents/letters-to-parents